How Often Should You Rotate Tires?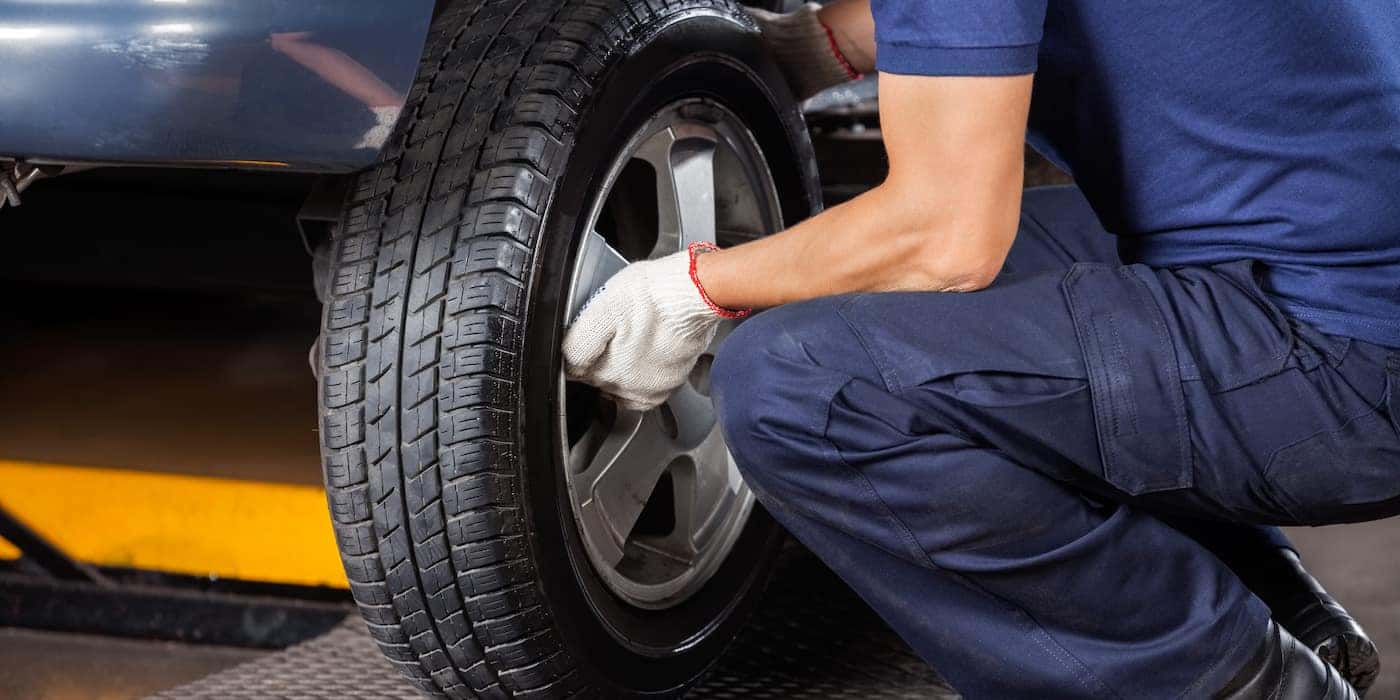 If you want to enjoy smooth handling while navigating New Haven, it's important to keep up on your auto maintenance for the best performance possible. But many busy drivers wonder just how often should you rotate tires and why does it matter. Most experts recommend rotating tires every 5,000 miles or so, but every driver and car is a little different. Find out how many miles to rotate tires with Hamden Mazda and stay on top of your car care like a pro!
Why Should I Rotate My Tires?
Rotating your tires extends the lifespan of your set. Not only does this promote better handling and a safer performance, but it also saves you a ton of money in the long run. Many drivers add a tire rotation into their scheduled maintenance plan, along with oil changes and filter changes, so they can get the most out of each appointment. Properly maintained tires have the following benefits:
Less strain on drivetrain
Better traction and control
Less road noise
And more!
When to Rotate Tires: FWD, RWD, and AWD
Rotating tires will look a little different if you have a front-wheel drive SUV in North Haven vs. a rear-wheel drive coupe in Wallingford. A front-wheel drive vehicle will put a lot of strain on the front set of tires, which means the front tires will wear out much faster than the rear tires. The opposite is true for your rear-wheel drive vehicle, while all-wheel drive vehicles vary.
Check your owner's manual, but most FWD and RWD vehicles need a tire rotation every 5,000 to 7,500 miles for the best performance.
Tire rotation patterns differ for the two drivetrains. In a FWD rotation, you move the rear tires to the front in a criss-cross pattern. When you move the front tires to the rear, you keep them on the same side. The opposite is true for a RWD vehicle.
Your AWD vehicle puts uneven stress on tire sets because it sends power to each tire individually, so while 5,000 miles is still a good guideline, it's a good idea to talk to one of our technicians for personalized recommendations!
Do you put your car through its paces? If you're a high-mileage driver or an off-road adventurer, try to schedule those tire rotations a little earlier.
Schedule Your Tire Rotation at Hamden Mazda
Now that you know the why and when to rotate tires, schedule your service at Hamden Mazda. We're located in Hamden and we have plenty more service tips and tricks to keep your car in top shape, so contact us with any questions! We'll also be glad to help you learn how to buy a new car or check your transmission fluid.